Badger Orgy
WARNING Censored - Over 1s Only (Badger Age)
Badger Orgy 2021 was a huge success, thanks to everyone who came and made this a day to remember. Special thanks to Medium Cheese Badger for bringing along his specialist equipment and Small Cheese Badger for painstakingly photographing the whole event. Photos of the event will be added here soon.
We're proud to announce we've won the Best Badger Orgy 2021 award in What Badger Orgy? magazine. It's great that our hard work has been recognised by a respectable, industry-leading publication.
Don't forget Badger Orgy 2022 is just around the corner. Look out for our new promotional cards or just ask for more details at any Tourist Information Centre.
Last year's promotional cards: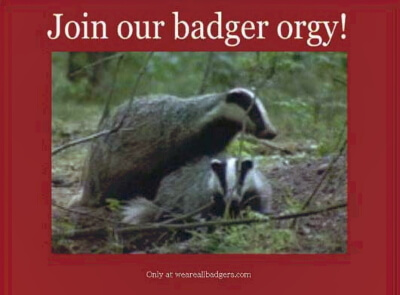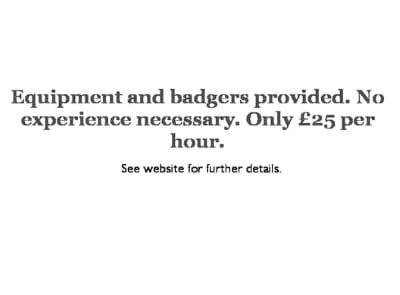 See you at Badger Orgy 2022!
Return Home