Badger Orgy
Badger Orgy 2019 was a huge success, thanks to everyone who came and made this a day to remember. Special thanks to Medium Cheese Badger for bringing along his specialist equipment and Big Cheese Badger for painstakingly photographing the whole event. Photos of the event will be added here soon.
We knew it was a very successful badger orgy but it's always nice when the professionals think so to - and guess what they do! We've just won the Best Badger Orgy 2019 award in What Badger Orgy magazine! It's great that all our hard work has been recognised.
Don't forget Badger Orgy 2020 is just around the corner - we've already had huge demand so we've added extra capacity this year by booking the whole of Badgerville forest - all ten thousand acres! We hope it's enough!
Look out for our promotional card for Badger Orgy 2020: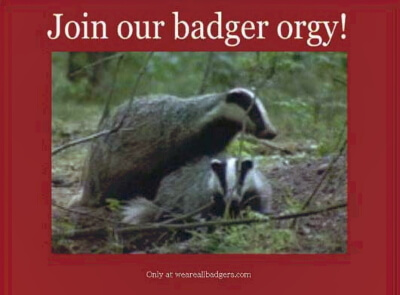 Back of promotional card: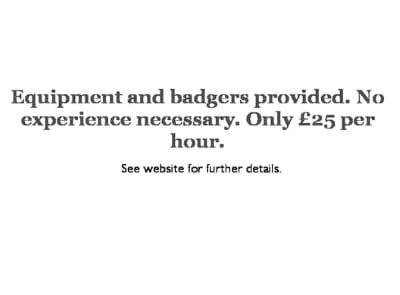 See you later this year!
Return Home